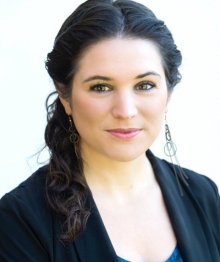 BIO
Within 2 minutes of talking to Eleanor you can probably tell she isn't a home grown Aussie. Having grown up in England and Singapore she caught the travel bug, moved to New Zealand making it home, had a citizenship handshake, then hopped across the ditch to check out what all the fuss was about.
Attaining most of her experience in New Zealand, she graduated from The New Zealand Drama School with a bachelor of performing arts management, and fierce Maori haka skills – well maybe not quite the fierce part.
Continuing a love for stage, screen and events after graduating, Eleanor worked in roles of producer, stage/tour manager, production assistant and sound department with places such as TV Shopping Network (AUS), WETA Workshop, National Theatre for Children (NZ) and NZ's capital fashion week. The variety encouraged Eleanor to attain a wide knowledge of the industry and continue her interest in placing people in the best roles possible and creating great production teams.
Now enjoying living in Sydney Eleanor is excited in placing her experience and enthusiasm with RMK. You'll find her smiley and friendly attitude will greet you any day!